What are the things you need to consider before deciding for a plunge pool installation?
If you are interested in getting a swimming pool constructed in your home but you have a limited space, a plunge pool is a great option. Plunge pools are very popular these days as the perfect solution for residential properties with limited outdoor space. Small and not so deep, a plunge pool is specifically installed for relaxing purposes. It is best for people who want to chill after a long day's work.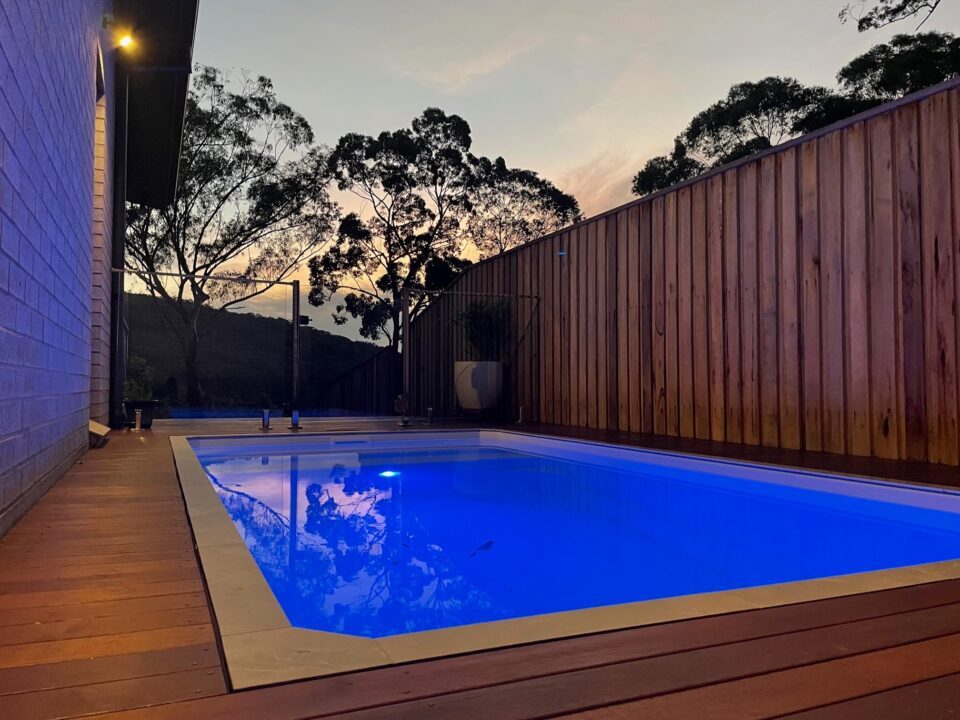 Everything You Need to Know Before Getting a Plunge Pool
Adding a swimming pool has a long-term value to your home but there are a few things you need to consider before taking the plunge!
Most of the new houses today are constructed on smaller lots. Plunge pool is an ideal way to make your dream of owning a swimming pool come true even with less space. No need to go to a water sports facility just to use their pool.
But before you rush off and get one, there are various things to consider and plan for. Pool design, shape, depth, size and other factors should be taken into consideration. Research and planning could potentially save your time and money, and most importantly, spare you from heartache. Below are 10 things to consider before getting a plunge pool for your home.
Your Privacy
As an important aspect of any pool design, privacy is the first thing to think about when getting a plunge pool. You should consider the place where you want your plunge pool to get installed and make sure that your neighbours are not looking into it. Always consider maximising the space without compromising your family's privacy.
Depth and Functionality 
What's your purpose of getting a plunge pool at home? Is it for your kids, personal use or entertaining guests? Knowing the why's could determine the depth style or features that you need. Kids love swimming pools and there's no doubt about it. If you want to get a plunge pool for your kids, it could be narrower, and the ideal depth will be 1.2 to 1.6 metres.
Pool Style
The aesthetic design of your plunge pool is another critical factor to consider. The style should match with your home and personality. Some owners would want to put plants for privacy and appeal while others go for night lights for accent and glamour.
Ideal Shape
The area of your property is an important factor to consider in choosing the shape of your pool. If you have more available space, you can go for a more creative shape and size for a plunge pool. To make sure that you have the best options, it is recommended to ask a professional who understands the restrictions of your space.
Additional Features
Adding water features, spa jets and pool lighting are just a few of the choices. Plunge pools can be the perfect fit to transform your garden or backyard into an outdoor spa. You can also take accent lighting into consideration as it adds drama and mystery while improving nighttime visibility and safety.
But whatever you decide on, talk to your designer about your specific requirements before the construction. Extra features for your plunge pool should give a positive vibe and create a wonderful atmosphere for your family to enjoy.
Above Ground vs. Inground
Above ground or inground pool? This is another question you need to ask yourself before plunge pool installation. Deciding what type of pool to install depends on your budget and where you live.  
If you are in a hurry or on a tight budget, an above-ground plunge pool is an option. This can be installed in just a few days, but it is best to consult with your plunge pool dealer contractor about additional features like decking and railing.
In-ground pool is permanently installed which can add value to your property. The cost of an inground plunge pool varies depending on the materials, size and extra features. The excavation and installation will determine the final price. 
Indoors or Outdoors
Where do you like to get your plunge pool installed? Obviously, you need an extra space and budget if you decide on an indoor plunge pool. This could be conveniently placed near your gym for easy access after workout.
Soil Structure
Soil structure can affect swimming pool construction. Getting the soil tested is one of the most important design considerations for plunge pool installation. Although it is not obvious for many, the geotechnical or soil condition has a long-lasting effect on the success of any construction. Geotechnical testing is important in excavation. This will help your pool builder determine how much rocks to excavate.
Fence and Deck 
As early as now, you should also think of the materials to use for the pool deck and fence. This will help make a seamless pool construction project in your property. You may consider tiles, hardwood or other materials for the deck. 
You also need to decide on the style and materials for a pool fence. All plunge pools at 1.2 m high require a safety barrier for compliance. You may check the pool fencing requirements in NSW here.
Rules and Requirements
It is recommended that you contact your pool contractor or the local government to learn more about getting the necessary licenses or permits. Since pool fencing requirements differ from state to state, you should understand the specifics of the regulations for compliance.
Ready To Get a Plunge?
So, are you ready to get your own plunge pool at home? East Coast Pools and Outdoor Living is here to help!
East Coast Pools and Outdoor Living is the only full-service Plungie® authorized dealer in the Mid North Coast. We offer design build services for new installation and renovation of swimming pools specifically for Plungie® pools.
Contact us today and request for a free quote. You can also browse our gallery for beautiful pool designs and inspirations.