Investing in a swimming pool is a big decision to many due to many factors including time, space and cost. The number of hours to spend from planning to choosing the type of swimming pool that you want to build on your home is already time consuming. What more when you are looking for the right size of swimming pool and dedicated contractor for the job.
Choosing the right swimming pool builder in Port Macquarie or in your area needs a lot of time for research and reading reviews. Word of mouth is very powerful but you still need to do your own search and validate the information when someone recommends you or shares his experience with a pool contractor. There are many considerations to think about especially if you have a small space backyard or are simply wanting a small private pool where you can relax and take a plunge.
The size of the pool is one of the most important things that property owners should consider when planning for a swimming installation at their home. And if you have a small space or want to get a swimming pool in the shortest possible time, a plunge pool is the best option for you.
6 Factors To Consider Before Hiring A Plunge Pool Builder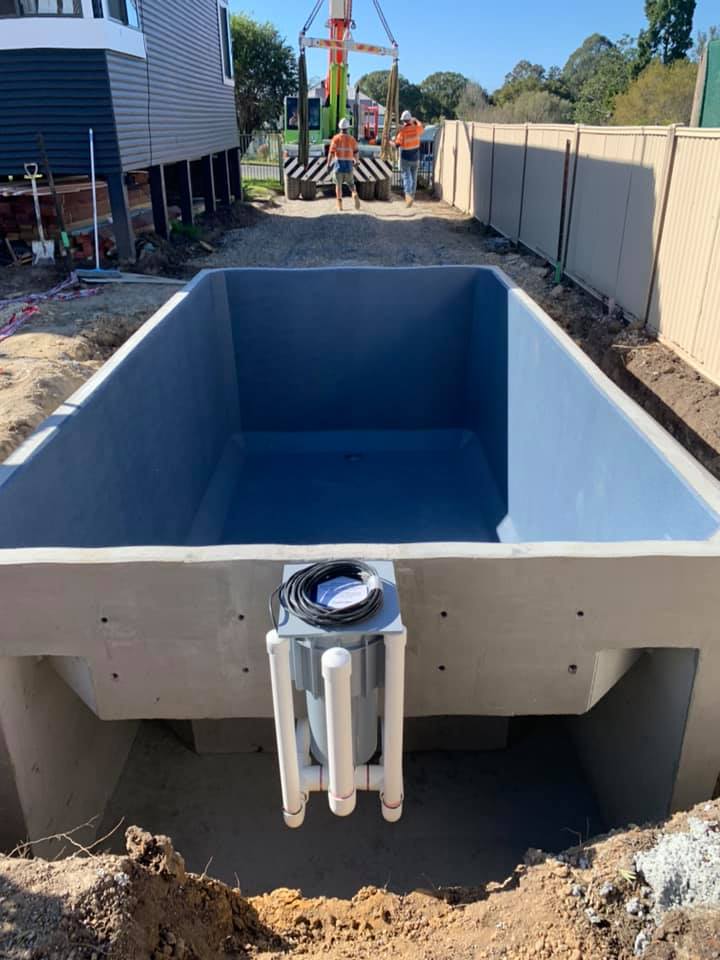 There are many pool builders in Port Macquarie but hiring the right one seems to be a daunting task. The pool size and the construction method vary from one contractor to another. So, if you prefer a small swimming pool at home, you need to look for a local plunge pool contractor and consider these six things when choosing the right pool company.
Planning For Pool Construction
You need a plan. First thing first and you have to make a plan before anything else. Starting a pool construction is not easy, what more if you don't plan. Your pool construction should start with planning – you need to think about the design, application of permit, type and size of pool and the actual spot where you want to place your swimming pool. You need a clear understanding of the entire process to manage your expectations. Once you have an initial plan, you can start asking friends and neighbours about their swimming pool and who constructed or installed it for them.
Research For Pool Dealer and Builder
Start your search and ask for recommendations. Spend some time doing research or asking for recommendations. Google can provide you a list of pool builders in your area so you can narrow down your search. You can also ask your family, friends and neighbours about their experience with their contractors.
Verify Credentials
Do some background checks. Investigate and check out the qualifications, accreditation or membership of the contractor. Verify if they have the proper licenses and certification before hiring. You can also ask about professional insurance like liability and worker's compensation. Find a company you can trust.
Pool Construction Timeline
Know the project timeline. You need to know the deadline for the project or when they can finish the construction. Some contractors delay the project by months so you need to know when they can deliver and have the date stated in the contract. 
Availability of the Contractor
Choose a contractor who is ready to answer your questions. Customer service is another factor to consider when looking for a pool builder. Consider a company that is always available to get in touch and provide updates on the progress of the project.
Plunge Pool Service Cost
Get a free estimate. You can ask for a quote so you can have the best rates and fees. It is very important that you have an idea of the cost of a plunge pool installation before signing the contract. Review the document and take note of the materials, payment mode and total cost. You should also ask about the warranty.
Choosing The Right Pool Contractor for Plunge Pool Installation
Don't settle for less. Always look for a reputable company with many years of experience in the pool construction industry. Choose a dedicated team who can bring personal touch to your swimming pool installation project.
East Coast Pool and Outdoor Living is a full-service plunge pool contractor in Port Macquarie. We are Plungie® pool authorised dealer offering design-build services of plunge pools in the north-east of New South Wales including Newcastle, Coffs Harbour, Forster and surrounding areas.
Contact us today at (02) 6585 7707 or use our online form to request for a free estimate.